[ad_1]

"I ended up working as a tandoori chef, but I started as a kitchen hand. I didn't have any skills and in 1992 Newcastle was in recession, so it was tough to get a job. I was down to my last $50," he says.
Gupta's father was a police officer who put all his wages into private school education for his three children. "We could see the struggle that was on them, so that instilled a work ethic," he says.
"India makes you quite resilient and adaptable. Even if you have a good lifestyle, you see extreme poverty, extreme wealth and everything in between.
By the time I came to work here, I had lived in 10 cities, four universities and seven schools. When I started as a graduate, there was a difference. I could feel it and I think others could notice it."
Australia is catching up on the trend witnessed in the United States where a host of US Fortune 500 companies are run by the Indian diaspora, including Microsoft's Satyanarayana Nadella, Google's Sundar Pichai, the former Pepsi Co CEO Indra Nooyi, Mastercard executive chairman Ajay Banga and former CEO of Citigroup, Vikram Pandit.
The manager asked me what I wanted to do and I said, 'I want to be the CEO,' and you could see the smile on his face.

— Vik Bansal
"The common qualities I see across the group is they are all very hard-working, they are very grounded and they don't take things for granted. They know you have to put in 120 per cent and always be more prepared than the other person in the room," Bhatia tells BOSS.
Bhatia also came to Australia in 1999 with barely any money. He scoured for jobs in sales and call centres before landing a position at KPMG.
That led to a job and promotion under Rob Scott at Wesfarmers, before becoming head of the NSW government's workers' compensation insurer icare – where he was grilled over failing to declare conflicts of interest as part of a parliamentary inquiry – before rising to become the local head of QBE Insurance. He describes the hunger for success, which he sees among his fellow migrants.
"I didn't know anybody when I came to the country. I hadn't studied here. I didn't go to school or university here, I didn't know a single person. I had no fallback plans. Sometimes that's a good thing right?" the CEO of the listed share registry business tells BOSS.
"You know that you have come here to prove a point. You know you have sacrificed, staying away from your family and friends and if you have done that sacrifice, then you might as well make the most of it," he says.
Bhatia also reflects on the role of cricket in bringing many Indians to Australia's shores. Like the others, he cites his love of cricket and recalls watching Kerry Packer's World Series Cricket and the colourful pictures of Australian crowds being beamed into their homes as kids as a factor in bringing him to Australia's shores.
Link CEO Bhatia says the rise in the number of Australian-Indian chiefs also reflects migration trends. Migration of Indians to Australia started in earnest in the 90s and it takes time for those migrants to climb the corporate ladder.
"If you reflect on the Fortune 500 companies, you see it happened in the US. Over the past 10 years there have been a lot more tech CEOs, but you are starting to see it in financial services and manufacturing too. It takes time for migrant communities to go through the cycles," Bhatia says.
"We probably saw most of the migration happen here in the '90s and 2000s, whereas in the US it was probably 20 years before that. You start to see people work through the ranks, and then you see the second generation, which is starting to happen in the US," he says.
Like Gupta's parents, Bhatia's father fled Pakistan as a child in the 1947 Partition, the bloody colonial British policy that divided the two states along largely religious lines.
"[My father] always felt he went from a house that was reasonably well off to having absolutely nothing except the clothes he had on," Bhatia says. "His mum, who never went to school, always wanted my dad to have the best of education and he instilled that in me, to make sure you never take anything for granted."
InfraBuild CEO Vik Bansal also came to our "cricket loving nation" in the early 1990s to study. That came at a cost, he says, like being forced to recently miss his mother's funeral due to the closed borders.
"I came as a young electrical engineer after the recession we had to have, with $1000 I borrowed from my mum and dad. I went to the YMCA on Elizabeth St [in Melbourne] and the place looked empty [compared to India]," Bansal says.
"I sold ads for a local newspaper, so started as a telemarketer but it was very tough … until recently, I still kept all my rejection letters. I met a headhunter who gave me some frank advice to shorten my name to Vik. My first interview, the manager asked me what I wanted to do and I said: 'I want to be the CEO' and you could see the smile on his face."
Bansal – who grew up just north of Delhi – says his father was a lawyer and his mother a teacher but "you grow in an environment of very high expectations" from a "very early age" and there is an unparalleled appetite for education.
"It's a highly competitive environment. Every kid has that level of expectation," he says. "To me work matters, work is not a chore for me, work becomes who you are.
"I'm still studying, I'm doing my Masters of Law. I'll finish in December. I don't know why I am doing this. The reason actually is because the governance piece is becoming such a big thing. I thought I may as well be good at it."
Bansal resigned from Cleanaway in January in a "mutually agreed" decision with the board after allegations of a "culture of bullying and harassment" under his leadership.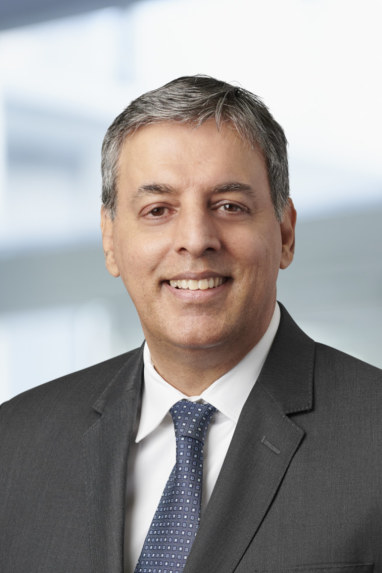 "As part of a journey, you are learning every day. Invariably with the benefit of hindsight you say: 'Gee, I could have done that differently'. I was there almost six years. It was the highest point of my career and to some extent the lowest. It hurts you as a human being, as a parent, as a leader [but] you have to learn and move on."
Bansal says the rise of this group of Australian-India CEOs reflects "the common values and similarities between the two societies" but admits there have "for sure been clashes" in the culture too.
"It's inevitable … when you come from a highly competitive environment with high expectations," he says. "The need to consistently prove yourself makes you drive harder.
"We all need to be highly self-aware of how our personal drive is coming across to others at different levels in an organisation," he says. "My lessons in this area have been in the public domain, which is personally disappointing. But what's most important is to learn, reflect, grow, stand-up, and move on."
The migrant story is similar for many of the other top CEOs, but many have become highly mobile global executives – particularly across resources and manufacturing.
Orica CEO Sanjeev Gandhi took over from Alberto Calderon this year, after joining the explosives and chemicals group last year, after 26 years with German chemical giant BASF SE and working in India, Germany, Japan, Singapore and Hong Kong.
CEO of listed packaging firm Pact Group, Sanjay Dayal spent a decade at Orica, before becoming the head of building products, corporate strategy and innovation at BlueScope for nine years and later hired by Rich Lister Raphael Geminder to rebuild confidence in the then ailing packaging group Pact.
Newcrest CEO Sandeep Biswas, who was born in West Bengal and spent the first seven years of his life in India, obtained a chemical engineering degree from Queensland University, which prompted Mt Isa Mines to offer him a job.
"When I grew up in Brisbane there weren't too many Indians around back then," he has said.
Baillieu tells BOSS the rise of Australian-Indian CEOs is "a great story" which he bullishly predicts will continue rapidly over the next 30 years.
"One in 25 Australians now has Indian heritage. India has been in our top 10 trading partners, but it will be up the top very soon in my view," he says.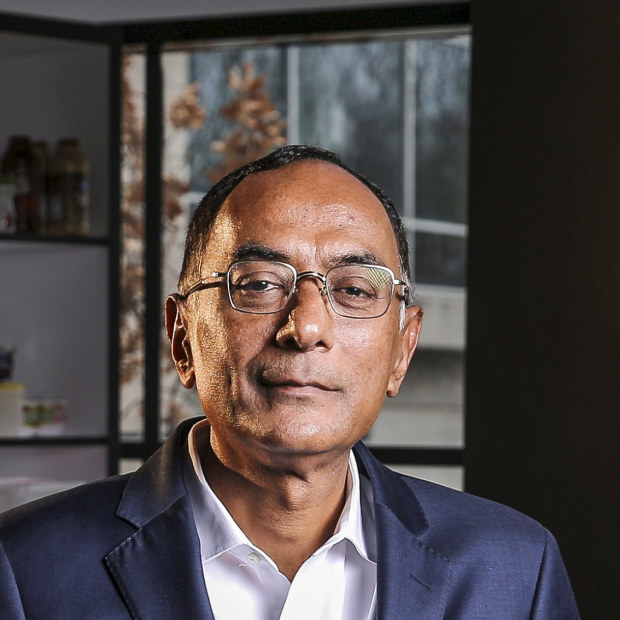 "India is number two in the population stakes now and in very short order India will be number one. By 2050, India will have an…
[ad_2]

Read More: 'I kept all my rejection letters': Rise of the Australian-Indian CEOs